France is the guest country of Porto Design Biennale '21. Through a diversified program of radio talks, exhibitions, installations and social projects, curators Caroline Naphegyi and Sam Baron will seek to foster citizens' participation.
Following the surrealist strategy of the cadavre exquis, Autre asked French and Portuguese artists, designers, and thinkers to develop creative work based on a mix of objects collected in Porto.
The results of this process will be shown during the biennale under different formats: a radio program where French and Portuguese cultures will meet; exhibitions and installations held at the Museu Soares dos Reis and its surroundings; and a social initiative where design becomes a tool to help feed and support people in need.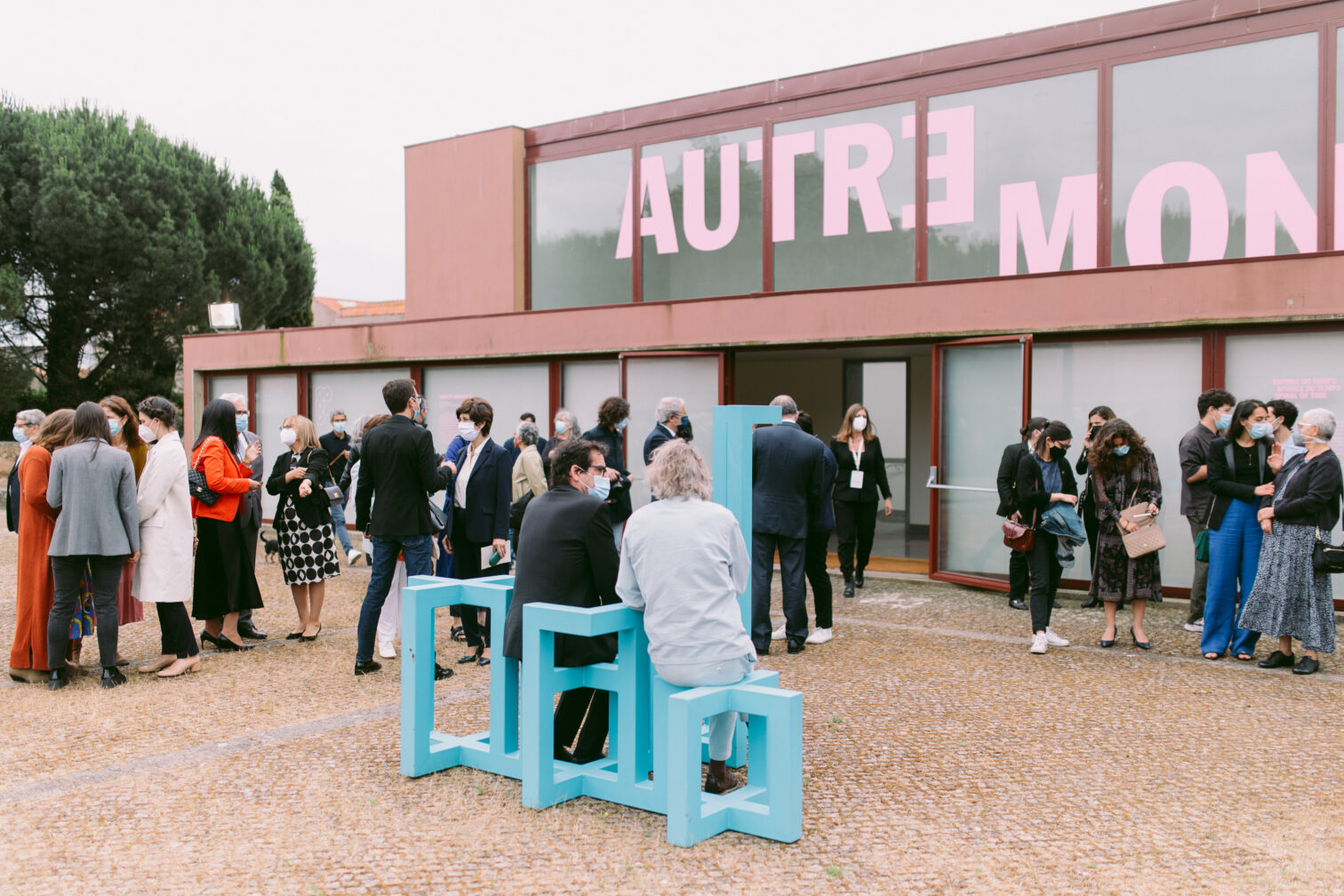 #AUTRE-LÀ

02/06 – 25/07

Exhibition

Museu Nacional de Soares dos Reis, Porto

Autre-là is a preliminary exhibition room designed as a welcoming space for visitors, where the construction process of the French program is presented and where the elements gathered during the construction challenges are brought together with the research material, preliminary reflections, readings, sketches and the contributions of each of the actors. This space is also the starting point for a tour into the cities of Porto and Matosinhos, proposed by a guide that brings together unexpected places, some real, some imaginary, some visual and some culinary, some classics, some bizarre…
#AUTREMONDE

02/06 – 25/07

Exhibition

Museu Nacional de Soares dos Reis, Porto

French design is a continuation of the decorative arts culture and has an undeniable cultural legacy related to the manufactured objects of daily use. The Soares dos Reis Museum is one of the most important museums in Porto. Its century-old camellias garden and the adjacent Velódromo Maria Amélia, where cycling events were held, tennis was played and strolled in the vegetable garden. In this meeting space between worlds, a space is open for a conversation between the interior of the museum, its collections, and the outside parts, a natural space where nature grows without constraints, towards the questioning of human impact on the planet, artefacts representations and stories and the idea of what a museum should be. Collecting and showing, conserving and communicating, studying and connecting, contemplating and circulating, are some of the dialectics explored in this exhibition.
#AUTREVOIX

05/06 – 25/07

Radio

MUSEU DA CIDADE, Rádio Estação, Porto

Radio is one of the most multiverse communication tools. Its potential as a space for dissemination, with no apparent limit of space and scope, and the space it occupies in the dissemination of the language are undeniable. Within the framework of the French program, a collaboration is being developed with local Rádio Estação, for the issuance of an experimental program composed of a "collage" of the diverse contributions of artists, designers, curators and guests of the strange corpse. The selection will include a wide range of content, from food recipes, to poems, songs or city soundscapes. Once a week, over thirty minutes, this space will also receive conversations with philosophers, entrepreneurs, curators and writers. Alliance Française Porto will also be a partner in this project by issuing reading and translation content.
#AUTRENUIT

13/07 – 14/07

Talks

Online

Autrenuit will follow the format explored by Civic City in the events L'Étrange Nuit du Design (October 2020) and Night of Social Rights (April 2021) that proposed a 24-hour dialogue online happening. Taking place in Porto, and with simultaneous transmission via event's online platforms, this proposal will present, at every hour block, a dialogue around the potential of design to conceive and materialize alternative social realities and fairer ecological standards, proposed by a group of up to four personalities.
#AUTREMENT

05/06

Action

Hotelier, Porto + Jardim Basílio Teles, Matosinhos

Design as a way to enhance the performance of various social actors, from NGOs to the industrial structure, this is the proposal of an activity that is inspired by one of the most transversal and universal folk tales: the stone soup. A folk tale with many variations, illustrates the principle of mutual aid, around a soup made of stones. In Portugal, the stone is granite, in other places it will be different, but the end result is always the story told: little becomes much when is shared by everyone and for everyone. Inspired by this legend, designer Paula Lopes from Hotelier will launch two special events that propose a group sharing of a great soup. This project has the support of Conservas Nero, the first Portuguese producer of sardine cans to use biodynamic oil.