Exploratory with impact
Exploratory with impact
Exploratory with impact
Exploratory with impact
Participatory design for the 99% habitat
Impact is an eco-friendly construction system that proposes replacing part of the aggregates with crushed glass and plastic. Created in Cape Verde, the project aims to be an answer to the urgent need to control sand extraction for civil construction, also operating on the precarious labor issues associated with this task. For PDB '21, and in collaboration with a group of Matosinhos and Porto entities, impact will create a dialogue with local communities, opening space for the construction of new, more sustainable autonomies and new perspectives on decent access to housing and to work.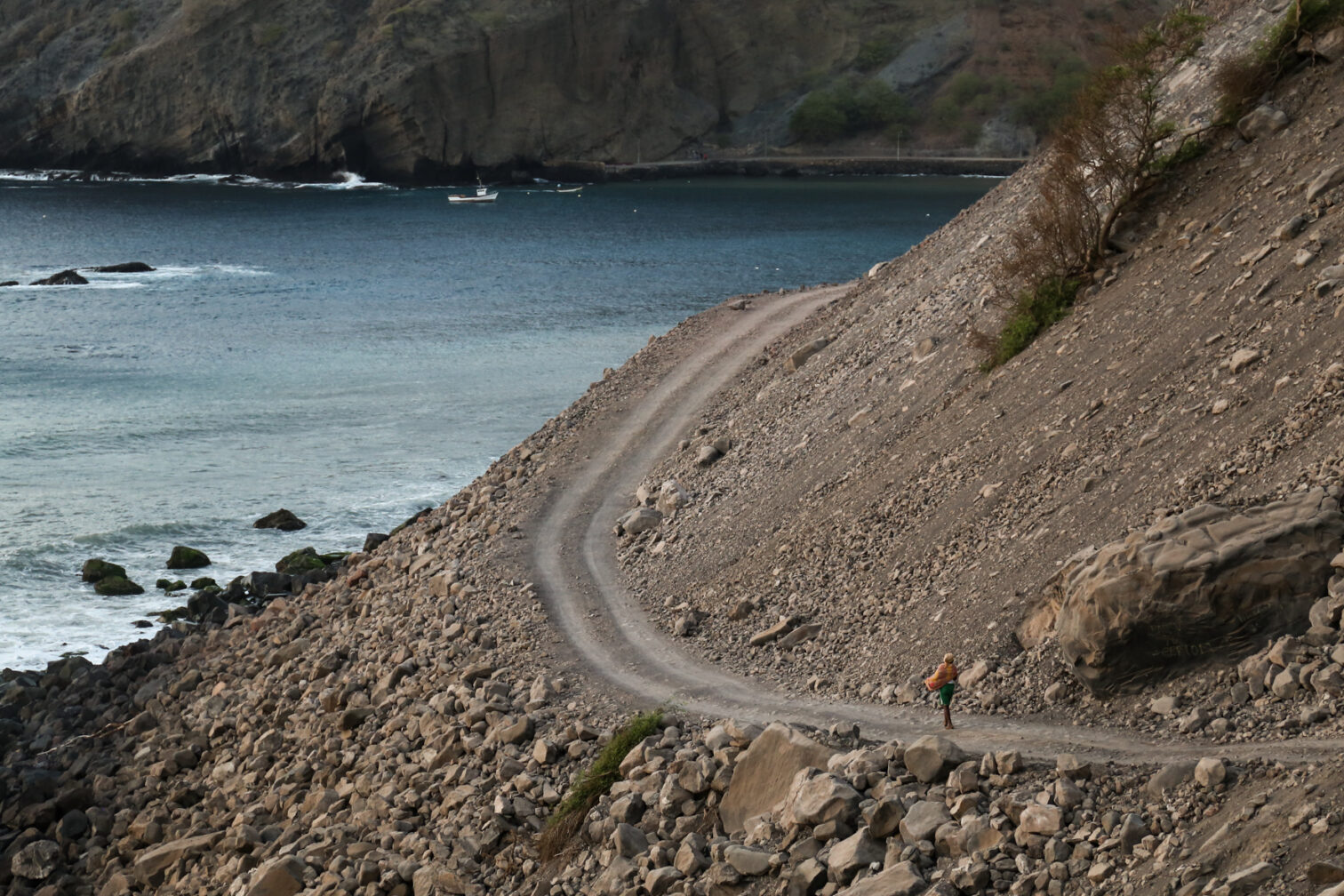 Construction is responsible for the use of 60% of natural resources worldwide, while the housing problem is far from being resolved.
Cape Verde is no exception. The scarcity of natural resources and the lack of treatment systems for urban solid wastes – problems worsened by the territory's insularity – add up to the housing problem.
On the North coast of the island of Santiago, sand extraction for construction is done by female heads of households, in a country where 30.2% of single-parent families are represented by women, against 6.5% of families represented by men (INE, 2017). In the most isolated coastal territories, it is common to find beaches where the sand has disappeared as a result of the sand mining of the last few years. This is mostly a female activity, consisting in entering the sea where, over the course of a week – and with the help of small containers – 2 tonnes of sand are extracted and subsequently sold for 4 thousand Cape Verdean escudos (almost 40 euros) – an amount normally shared by 4 women.
This is the context in which an alternative to sand mining can take place, sharing impact, with its inherent premises and the machinery needed for processing plastics and glass. Together with the community, we moved towards participatory and experimental design, exploring complementary pieces of the construction system until prototyping, with the block of 11 – for interior walls – and the shutters – essential in the construction of ventilated facades and in the composition of the image of the buildings in the historic cities of Cape Verde.
Simultaneously, through the creation of a web page, we open the community, its problems and stories, to the world, alongside the process that is being documented and disseminated. The disclosure will allow the promotion of the community and the product, experienced in co-authorship with the community.
By exploring the social dimension of design, we intend to weave new formulations of resources and lives – new alter-realities – presenting different possibilities beyond those that seem to be dead ends or that are outlined as absolute truths.