For the Record
For the Record
For the Record
For the Record
The Politics of Design in Music Video
Developed by Het Nieuwe Instituut, the Dutch Institute for Architecture, Design and Digital Culture, For the Record investigates how contemporary music video culture operates as a public space for consumerism, activism and emancipation, thus creating new narratives and audiovisual imagery. At PDB '21, the project will present a lecture program and workshop around the themes: Urban Imaginaries; Technologies of Circulation; ​and​ Staging Realities, with Portuguese and international artists and cultural agents, including Vasco Mendes (music video and film director), Maria Reis (artist, musician) and Sara Graça (artist, designer), and Sreya (artist, musician).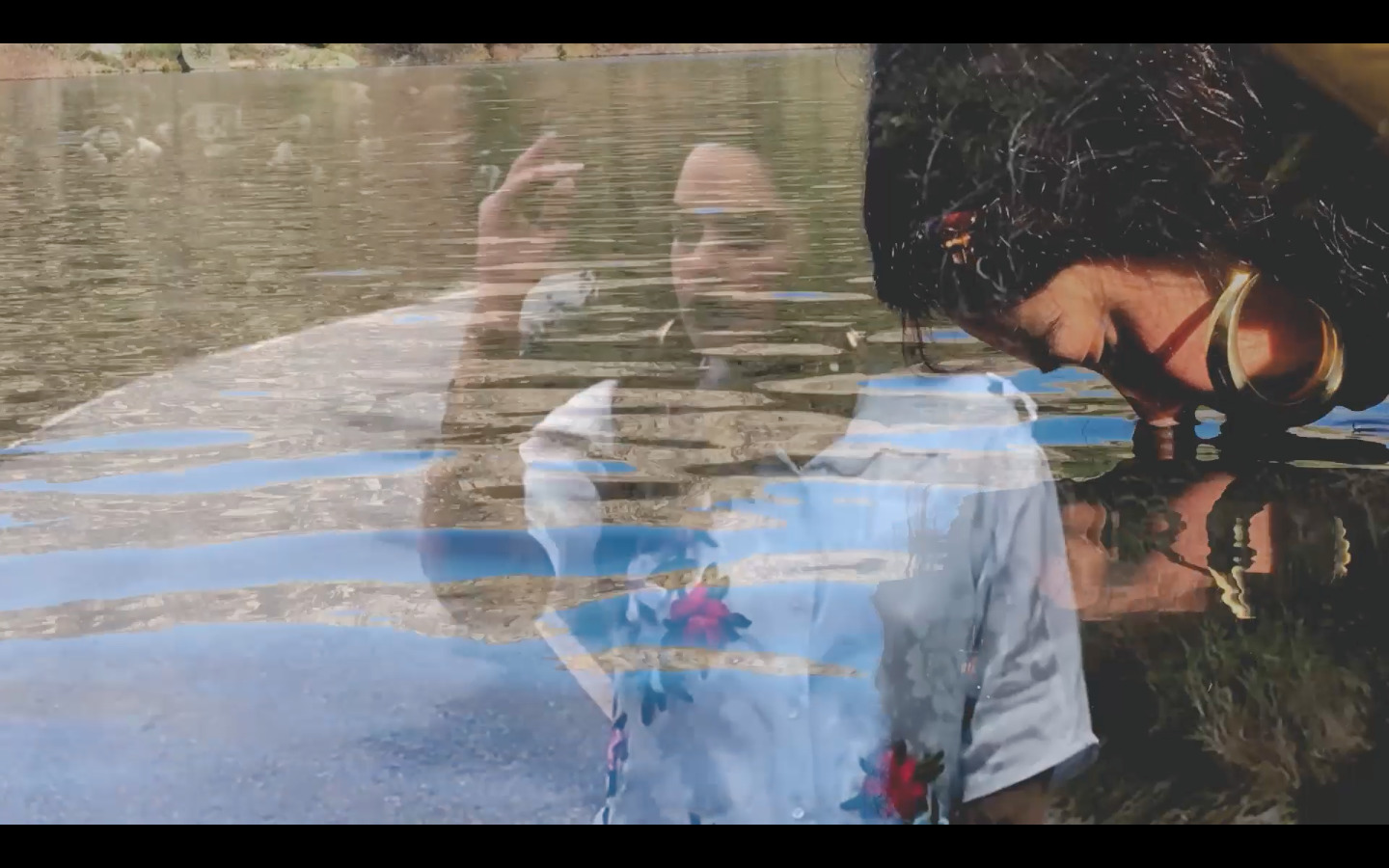 Talks
Maus Hábitos, Porto
23 july, 17h00 – 19h00
The public event For the Record: The Politics of Design in Music Video will invite artists, designers, filmmakers and the audience to reflect upon recent music videos by Portuguese artists Vasco Mendes (music video and film director), Maria Reis (artist, musician) and Sara Graça (artist, designer) from Cafetra Records, and Sreya (artist, musician).
These videos will form the basis for a discussion on design strategies for staging realities; urban imaginaries and forms of representation, and how various music video formats engage audiences across platforms.
Maria Reis

Maria Reis (Lisbon, 1993) is a musician – composer, producer, guitar player, singer – and co-founder of the band Pega Monstro since the age of 15. Maria also runs the Portuguese label Cafetra Records. She debuted with her solo career in 2017 with the EP "Maria", followed by her first LP called "Chove na Sala, Água nos Olhos" in 2019, which she performed at Culturgest in Lisbon. Her latest work is an EP produced by the musician Noah Lennox aka Panda Bear called "A Flor da Urtiga" (Cafetra Records, 2021).
Sara Graça

Sara Graça (b.93, Lisbon) is an interdisciplinary artist, navigating her practice in both individual and collaborative ways. She has been showing her work in places like Sismógrafo, Madragoa, Galeria Quadrado Azul or Zé dos Bois, while also frequently working with musicians. Her most recent collaborations in this realm take the shape of music videos, stage installation, covers and merch design, with artists like Maria Reis, Gala Drop, Jejuno or Luar Domatrix. Graça is currently living in Lisbon, after having passed by Porto and London, where she maintains a fluid practice in mostly self-organized contexts.
Sreya

Rita Moreira (Lisbon, 1988) finished the Visual Arts high school at Escola Secundária Gama Barros, Cacém. When she was 19, she moved to Covilha, where she graduated in Fashion Design. In 2011, Sreya moved back to Lisbon, where she started to develop her artistic personality in a more independent and autodidact way, always combining her practice with boring jobs to support her own way of living. After 10 years of working on ceramics, graffiti, painting, illustration, music, video, design and styling, she's convinced that she hasn't explored all possible areas yet. Sreya is currently working on a new atelier at Associação Goela, where she develops her work both individually, as well as in collaboration with other members of the association.
Vasco Mendes

Vasco Mendes was born in Porto in 1987. His work combines music, rhythm, architecture, and cinema. His strong connection with the musical universe has led him to create dozens of music videos for Portuguese bands such as Clã, Capicua, and White Haus, among many others. He also produces documentaries where the main theme is music, the city, and people, documenting projects of creation of albums, orchestras, and projects where music emerges as a unifying element for people of all ages, social strata, and religions as well as documentary projects of urban art carried out across the country. He collaborated with the European Capitals of Culture of Guimarães and Malta together with Ondamarela and conductor Tim Steiner. His work has already led him to film in different countries such as Germany, Bulgaria, Poland, Malta, Hong Kong, the USA, China, and the United Kingdom.
Workshop
Casa da Arquitetura, Matosinhos
24 july, 11h00 – 18h00
The workshop invites artists, designers, researchers, musicians and other participants to discuss the role of design in music video productions through thematic lenses – staging realities, urban imaginaries, technologies of circulation – and to contribute to the online research platform.
For the first part of the workshop, an international group of researchers and For the Record contributors will discuss a series of case studies remotely, after which participants are invited to develop new video playlists, or make annotations to existing ones. With presentations by Rawad Baaklini, Erick Fowler, KM Works, Fope Ojo, Luisa Sol and Jordi Viader Guerrero.
(Apply for the 2-day workshop program by sending a short motivation to fortherecord@hetnieuweinstituut.nl. Limited spots available. Lunch is included, and participants are invited to bring their own laptop.)